About Us
Humane Foundation is a not for profit organization based in Faridabad that uses the power of Art, Culture, Literature & Education to create delightful waves of change across various communities. The foundation utilizes initiatives based on heritage, culture and education as mediums for change. Such creative mediums offer a substantial opportunity to engage and uplift individuals and groups in transformative ways. The carefully curated and crafted programs give communities an opportunity to be a part of something bigger and impactful.
The foundation's programs provide communities with growth and learning opportunities and give them exposure to new perspectives. These new perspectives lead to different ways of thinking, seeing and being among individuals. In order to create positive social impact in various sections of society, Humane Foundation has decided to adopt a participatory and people-oriented approach rather than a top-down approach.
We work with different communities including under-privileged children, women, government organizations, police and doctors. Care, compassion and communities are the values that are at the heart of all our work. Some of our initiatives include programmes for schools to promote literature, reading and love for books, efforts towards women empowerment and welfare programmes for police, doctors and government organizations are being conducted under the aegis of the foundation.
Our belief is towards a just and equitable world, where communities and individuals have opportunities to grow and to achieve their full potential. Togetherness and collaboration lead to better outcomes for a better tomorrow.
Our Mission
To facilitate learning, growth and development across diverse sections of society by utilizing the transformative power of our diverse and rich art, culture and literature as a media for change.
Our Vision
To enrich and empower the lives of one and all by developing artistic, creative and aesthetic sensibilities among individuals and communities.
How We Do Ite
Provide a platform to authors, artists, experts and professionals in the fields of art, culture and literature to showcase their work
Organise events and activities such as author talks, book launches, live performances, storytelling
Conduct art and craft, theatre and literature workshops
Stress management, personality development and life skills sessions and workshops
Why Us
20 years of experience as a psychologist
One stop solution for planning, designing, organising and conducting sessions
Large and extensive data pool of professionals and experts in multiple domains
Experience in organising art, culture and literary events, activities and workshops
Understand the needs and challenges of various sections of society, and communities
Curated and customised initiatives based on the requirements of individuals and communities
Change
Be the harbinger of positive change by transforming the lives of people through motivational talks, creative workshops, interactive sessions, personality development sessions
Compassion
Create compassionate individuals and communities who aid and assist in the other's growth and development.
Care
Encourage individuals and communities to care for and live together as one family
Creativity
Develop artistic and creative abilities for holistic development of individuals
Collaboration
Create a wide network of a like-minded community by working with individuals, organisations, institutions and corporates from all fields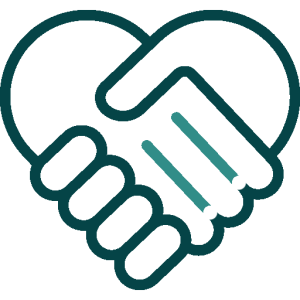 Commitment
Be committed to the larger goal of betterment of every individual